Flat Pack Lighting Family
In August 2014 my class was given a brief to design a family of flat pack lamps.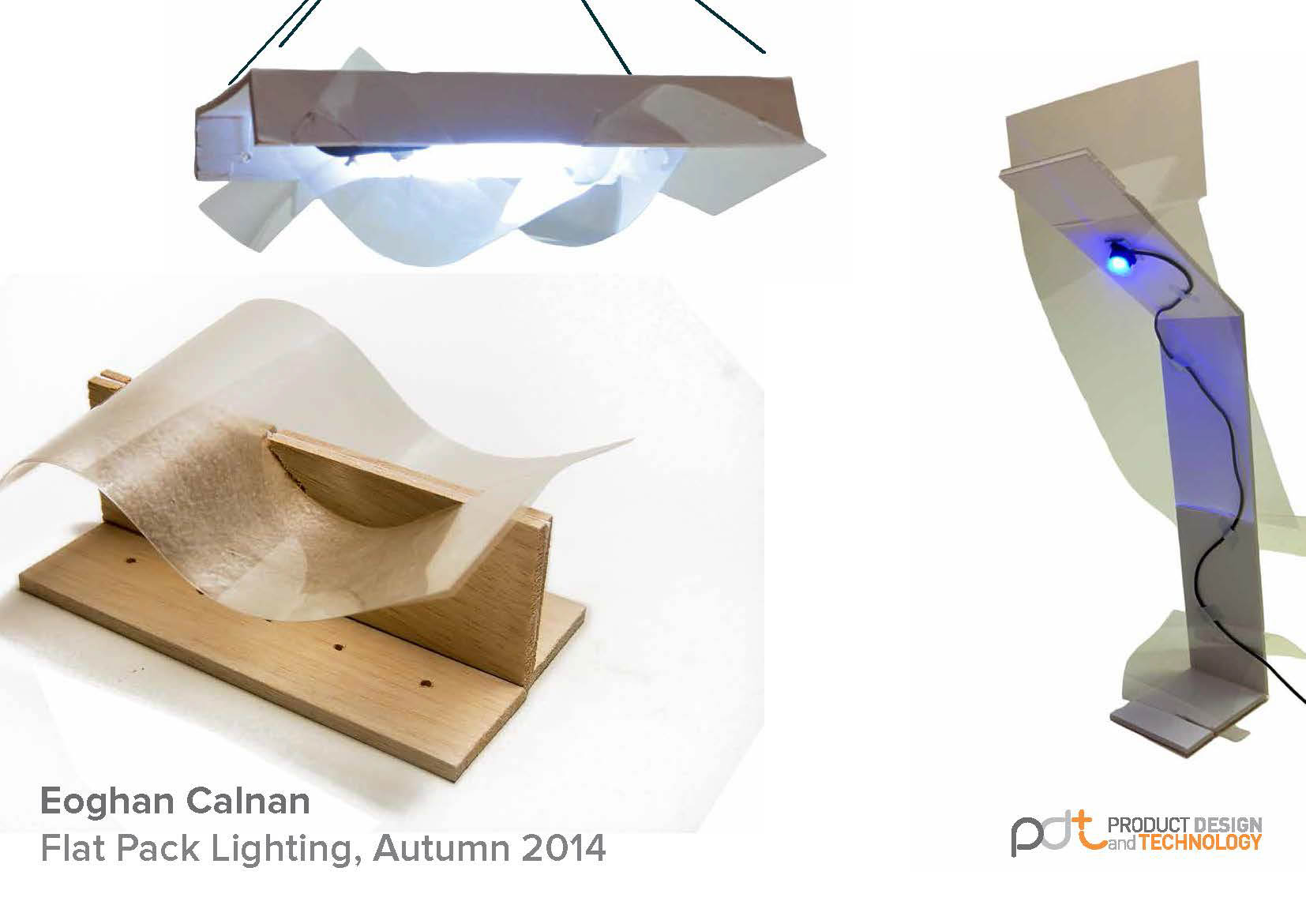 Our brief was to design a family of lighting products, specifically a pendant, a task light and a mood light, that could be mass produced and sold flat pack.
This project had an aim to make a product that would have an interesting form but required that it could fit inside an A2 envelope.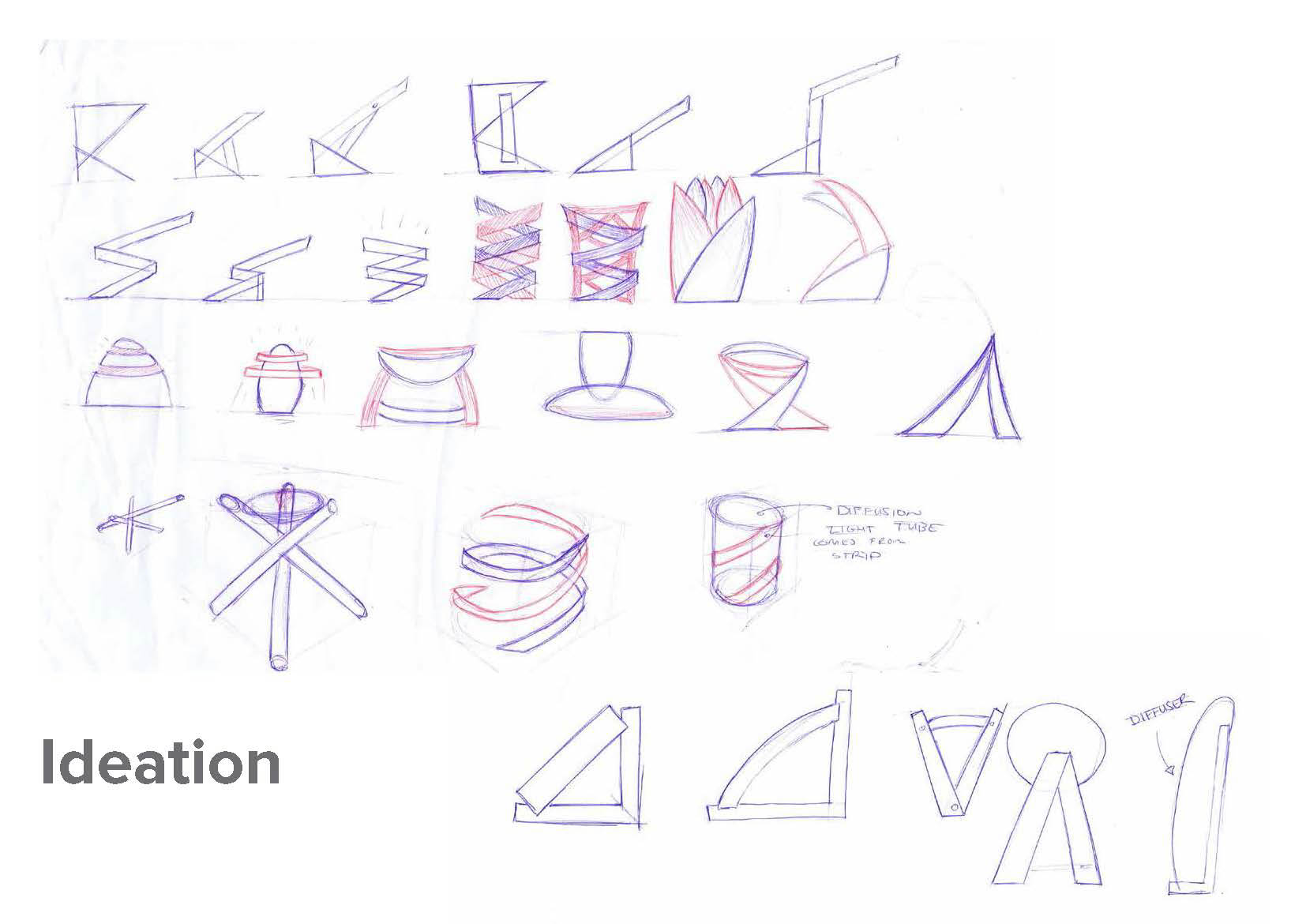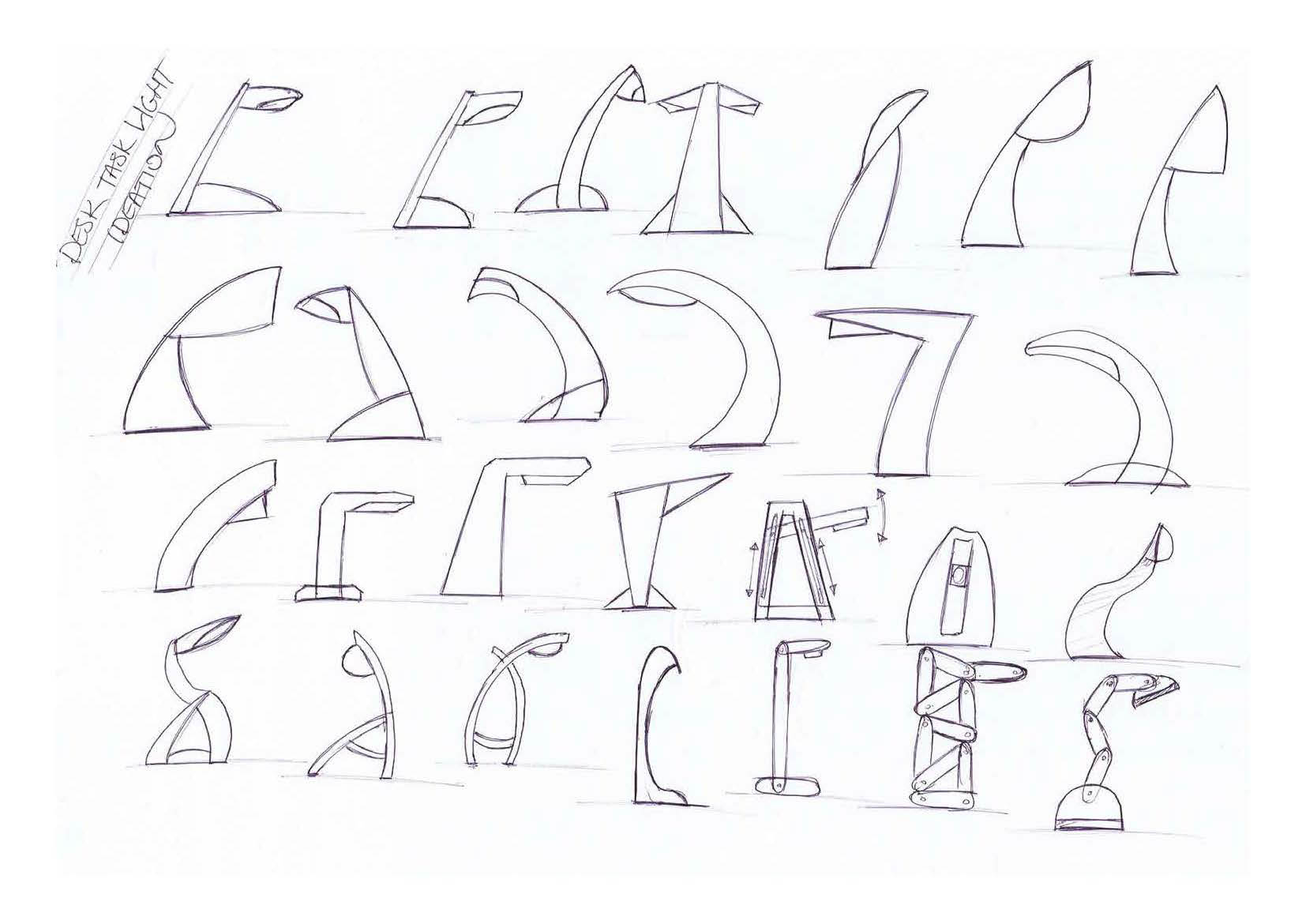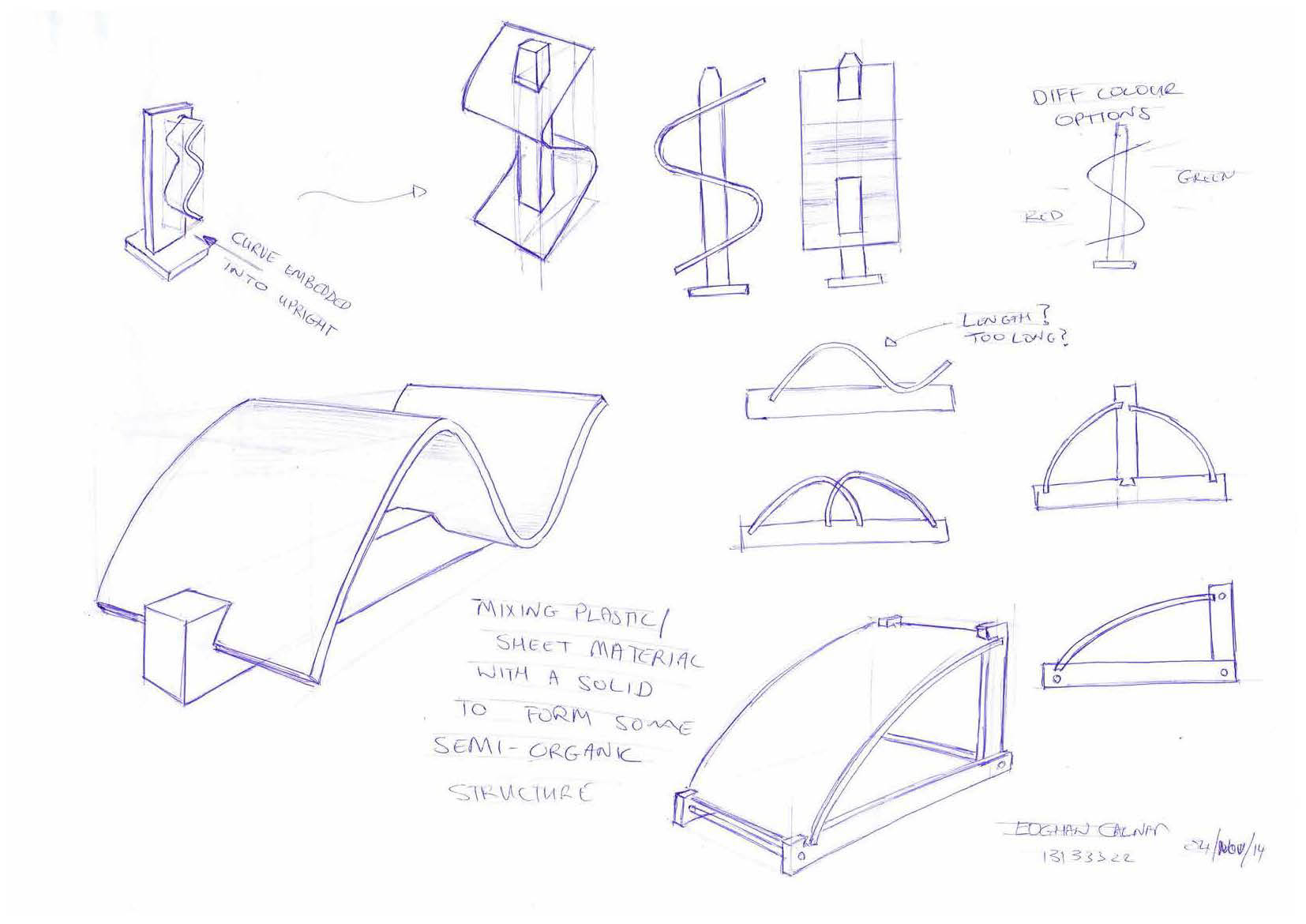 This project ended with concept models and display boards.
Hopefully some day I might get access to a cnc router and I'll cut up a few of these!